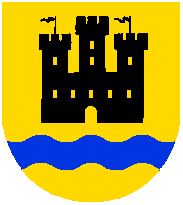 Autobiography of Niilo Väinö Ilmari Paasivirta
Updated 2004-07-01
Niilo Paasivirta is an exceptional figure in the Finnish public life and media. This is His concise internet autobiography. The 250+ pages book will be published later.
First we must tell you about Mr. Paasivirta's honorable name. His first name is a very old finnish name, which means "Lord of the North". His second and third names refer to the legendary heroes of our people: the greatest wise man, Väinämöinen, and the greatest blacksmith, Ilmarinen. His honored family name Paasivirta (originally af Hällström, meaning "sturdy boulder amidst the great rapids") is a protected surname and of high rank: equivalent of a knight (just one rank below a baron). Thus, He is of noble birth and should be called sir! Every man in His family has always been a wise man and a natural leader, and Niilo is no exception.
Mr. Paasivirta was born at the 3rd of September, 1956, in Jyväskylä. By chance, His birthday is the same as for Finland's legendary president Urho Kaleva Kekkonen (1900-86). On the very same year Mr. Paasivirta was born, Mr. Kekkonen was chosen for president for the first time
Mr. Paasivirta learned to read and write so young that He can't even remember it - He thinks He was less than three years old. It is no wonder, then, that He skipped two classes and still had excellent grades in elementary school (called kansakoulu on those times) (Jokivarren koulu, Jyväskylä, 1963-1967), and had the highest grades of the whole school in high school (oppikoulu) (Jyväskylän lyseo, 1967-1970). The way to both schools was about 8 miles long, and there were no school bus route anywhere near His home (Siikasalmi Mansion¹). Every day, He walked, bicicyled, or, in the winter, skied to the school. Since those times Mr. Paasivirta's physical shape and endurance have been excellent.
Then (1971 to 1972) it was time for service in the Finnish Defence Forces. Naturally, He went to the Reserve Officer School (Reservinupseerikoulu, RUK) and graduated from the 138th class as a lieutenant, with excellent grades. After regular courses, once in each few years, He is now a captain (see Contemporary Finnish Army Ranks), which is a very high rank indeed, for a reserve officer.
Exercise has always been important to Mr. Paasivirta, who will never get unfit. He still exercises almost every day. Fencing is one of His favourite sports, but He also runs at least 10 miles once a week, lifts weights and exercises at the gym. Also He swims, skis (cross-country), and practices several other sports such as shooting. He has won several Reserve Officers' Championships.
Of course, Mr. Paasivirta has lots of mental exercise as well - how could any professional writer survive without that! Good books, decent arts, and sophisticated hobbies are food for the soul. On the other hand, indecent books, obscene art, and impure hobbies should be destroyed! They corrupt our young people.
After His service in the army, Niilo went to study at University of Helsinki. In only five years (1972 to 1977), He graduated and also got a Licentiate Degree in Political Sciences (valtiotieteiden lisensiaatti). In the university, Niilo made a lot of friends and contacts - today, many of his fellow students are high rank decision-makers and chief executive officers of major corporations in Finland.
Niilo himself could have started a great political and/or business career at this point. But instead, He decided to devote His life for his country and for the finnish people. To know what Finland and the finnish people are all about, one has to know the other lands and people. So Niilo started a long journey, which took Him around the whole world.
In those years, (around 1978 to 1982) Niilo traveled, mostly by foot, without much money, through sixty countries of the world. He got into a lot of adventures, but with His wisdom and military expertise, survived. First through Europe, Niilo traveled through the Silk Road, being one of the few people who have done that. He had to stop at the border of communist China. Next He climbed at the Himalayas, traveled through India, took a ship to Australia, spent a month in Japan, took a plane to Hawaii and from there, to USA. He bought a car, and drove in California, Canada, to New York, and from there, almost back to the west coast, turning south to Mexico.
In Brazil, Niilo was hired as an survival expert for an expedition into the Amazon. The expedition went into uncharted territory, and was even once attacked by hostile natives with poison arrows. Fortunately, no one was hurt, and Niilo himself managed to calm the natives. After visiting the Carnival of Rio, Niilo sailed to South Africa, and, from there, traveled north, through several countries in Africa.
Finally, from Egypt, Niilo sailed back to Europe, visiting Italy and several other countries He had not been to earlier. He went through Denmark, Sweden, and to the north Norway, hiking to Lapland from there. At autumn 1982, He walked from Lapland to His home in Jyväskylä, and found out that He had been declared missing.
In USA, Niilo had visited Silicon Valley, and learned a bit about computers. Even this little experience guaranteed him a job in that field. Computers became His career, and now Niilo is internationally known computer and Internet expert.
Finnish history, national identity and culture have also been a considerable part of Niilo Paasivirta's position as an influential public figure in Finland. Since early 1970's Niilo Paasivirta has also successfully performed as a singer and entertainer. He has made many recordings and been a popular dance floor performer all over Finland.
Niilo Paasivirta has actively gone in for sports ever since his childhood. Fencing, cross-country skiing, hunting, shooting (rifle, silhouette), riding, golf, etc. have all been among his sports. Niilo ran 1500 meters under 4 minutes (3:54 to be exact) in 1975 and the Helsinki City Marathon in 3 hours 29 minutes in 1994.
Over decades Niilo Paasivirta has been an active participator in National Defense work and has been involved in developing e.g. the information warfare of the Finnish Armed Forces. His military rank is Captain in Reserve.
Niilo Paasivirta is also a pioneer in the field of publicity training and business communications expertise. The latter has always accounted for a substantial part of Niilo Paasivirta's operations. He also has a degree of a Bachelor of Business Administration.
(More coming up later...)
---
¹Siikasalmi, also called Tura, is a medieval mansion - although only the chellars and two walls (still incorporated into the building) of the original main keep of the castle from around year 1500 is intact. Our noble family started to build the mansion after 1483, when nobles were again permitted to build stone castles and mansions. They had been banned by Queen Margareta at late 1300's. (More pictures, lay-outs, etc. coming up soon.)

Medieval staircase
Medieval chellar floor
Medieval window (2nd floor)
---
(Mr. Niilo Paasivirta)